Thursday, November 21, 2019 - Sunday, November 03, 2019 / 9 a.m. - 10:30 a.m.
Heart Healthy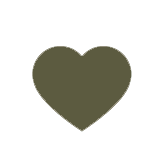 Colors at the Cave
Meeting Place: Rock House Cave Parking Area
9:00 am - 10:30 am
Join Park Interpreter Carrie for a hike down the Boy Scout Trail. This hike will lead us up along the canyon for a spectacular view of the fall colors. Along the way we will discover why the colors change in the fall. Be sure to wear sturdy shoes and bring water!