Saturday, October 14, 2023 / 1 p.m. - 4 p.m.
Heart Healthy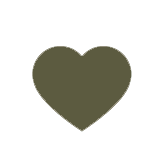 Centennial Day of Service: Cossatot River State Park-Natural Area
Meeting Place: Visitor Center
1:00 pm - 4:00 pm
Please join the staff at Cossatot River State Park-Natural Area and members of the Arkansas Canoe Club for a Great Arkansas Cleanup event. A clean, beautiful park is something you can enjoy and be proud to share with future generations. Volunteers will help clean up the wild and scenic Cossatot River, access points, or surrounding roadways. Registration will be held at the park visitor center. The park will provide trash bags, gloves, safety vests and other supplies. Bring your snacks, water, and pick-up sticks or grabbers. We also highly recommend wearing boots for this event. For more information contact the park at (870) 385-2201.