Monday, March 15, 2021 - Friday, March 19, 2021
Heart Healthy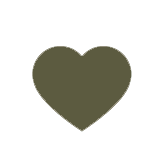 Broom Making Class, session 2
Meeting Place: Administration Building
Registration Fee: $110.00
Class Fee: $375.00
Materials Fee: $60.00
Become a broom squire - taught by Shawn Hoefer

Call (870) 269-3854 to register. Class size is limited to 3 students. Preregistration required by March 1, 2021.
Learn to make a variety of beautiful and functional brooms. Starting with the simple, lowly, yet startlingly versatile whisk broom. You'll move through the styles, learning to make a turkey wing, hawk tail, and hearth broom. Finish up this 5-day class with cobweb brooms and kitchen brooms.

As you tie, you'll learn a little of the fascinating history of the American broom maker and be entertained by your instructor's knowledge and patter. The brooms you create in this class will not only be functional, but they'll also be works of art that utilize color composition and basket weaving (plaiting) techniques.

You will learn to tie, stitch, and plait your brooms. All broomcorn, wire, twine, and handle material is provided in the materials fee. You may bring your own sticks for handles if you would like. You can email OFC Broomsquire Shawn Hoefer directly at [email protected] with any questions.

The total cost of class - $541 (does not include meals or lodging). A non-refundable registration fee of $110, class fee $375, plus a $60 material fee is due to the instructor at the beginning of class. Shawn accepts cash/check/credit card. (Does not include meals or lodging.) Our Cabins at Dry Creek offer a special rate to Folk School Students.)

Masks are required in all buildings and must be worn during class. Sanitizer is available and social distancing will be maintained. Class may be canceled at any time and refunds will be given.