Saturday, March 13, 2021 / 1 p.m. - 4 p.m.
Heart Healthy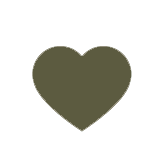 Bitters! An Herbal Intensive on Why and How to Use Bitters
Meeting Place: Administration Building
1:00 pm - 4:00 pm
Registration Fee: $22.00
Class Fee: $50.00
Materials fee: $10.00
Presented by Susan Belsinger
Due to expressed interest on the subject of bitters, Susan is offering a half-day, three-hour, intensive class. She will discuss the health benefits of using bitters and will bring 12 of her most often used bitters, both commercial and homemade, for you to taste straight from the bottles and also in beverages and with food.
We will sort through some bitter botanicals and other herbs that are often combined with them and each student will create their own bitters formula to take home. You will leave with the knowledge of how bitters work in the digestive system, how to use them in all kinds of foods and drink, and the ability to easily create your own bitters at home. Susan will provide an informative handout and share some of her favorite books and websites on the subject.
"Bitters are part of restoring the diversity that's missing in our diets, and (as with the previous examples), building our wellness. We can feel it when we taste them. The flavor can be challenging at first, but we know the benefits: digestive support, liver support, gentle daily support for our natural detox system, and appetite regulation.
--- Guido Mase, "Gratitude: bitters and wild American herbalism"
$50 fee for class plus $10 materials fee ($60 total) due at start of class (cash or check please).
Class minimum is 2 and maximum is 6. Call (870) 269-3854 to register. Registration deadline is March 1, 2021.