Friday, February 14, 2020 / 3 p.m. - 3:30 p.m.
Heart Healthy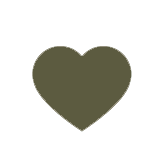 Birds of the Kingfisher Trail
Meeting Place: Kingfisher Trail
3:00 pm - 3:30 pm
It's The Great Backyard Bird Count weekend at Pinnacle Mountain State Park! Take a gentle hike on the .5-mile paved Kingfisher Trail at Pinnacle Mountain State Park guided by Park Interpreter Alex. Learn about this diverse habitat that so many birds call their home! Comfortable hiking shoes and something to hydrate are recommended.