Friday, August 23, 2019 - Saturday, August 17, 2019 / 7:15 a.m. - 8:30 a.m.
Heart Healthy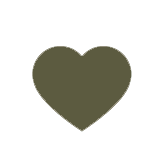 Bird Watching Hike
Meeting Place: North Side of Lovers' Leap Trail
7:15 am - 8:30 am
Whether
you're a beginner or pro at birding, join Park Interpreter Melissa as we hike
to the observation deck. We will watch for birds along the way. Bring your binoculars and we will see how many birds we can identify.