Sunday, November 17, 2019 / 9 a.m. - 10 a.m.
Heart Healthy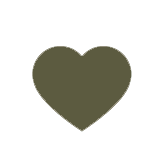 Base Trail Hike
Meeting Place: Base Trail
9:00 am - 10:00 am
Hike a giant circle around Pinnacle Mountain on the 3-mile long Base Trail with Park Interpreter Alex! We will start and finish at the West Summit Trail entrance. Wear appropriate hiking shoes and bring water, as this is a moderately difficult hike.