Saturday, October 24, 2020 / 2 p.m. - 5 p.m.
Heart Healthy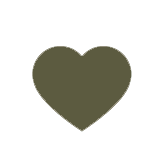 All Scouts Day
Meeting Place: Visitor Center
2:00 pm - 5:00 pm
Adults: $4.00
Kids ages 6-12: $3.00
Kids Under 6: Free
All scouts, boys and girls, are welcome to come spend an evening earning their respective awards and patches. Boy Scouts and Cub Scouts may earn their Indian Heritage Award, available through the Quapaw Boy Scout Council. Girl Scouts may earn their Toltec Mounds Archeological State Park patch. Scouts will enjoy a program on Native American tools and weapons, a craft, and a guided tour through the prehistoric site of Toltec. Following the programs, a camp fire will be built for scouts to roast hot dogs. Groups are responsible for bringing their own food, drinks, condiments, and cooking supplies. Reservations must be made by October 19. Space is limited. Contact park interpreters at (501) 961-9442.