Sunday, June 13, 2021 / 10 a.m. - 10:30 a.m.
Heart Healthy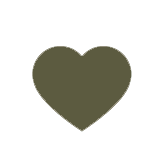 Adventure in the Ozarks
Meeting Place: Ozark Highlands Trailhead near the Overlook
10:00 am - 10:30 am
Join Park Interpreter Mystina for a hike to explore an Ozark mountain trail and take in your surroundings. We will search for and discover more about the native Ozark plants, animals, and geography. COVID-19 SAFETY GUIDELINES ARE IN EFFECT FOR GUEST AND STAFF SAFETY. SPACE MAY BE LIMITED.