Saturday, September 30, 2023 / 8 a.m. - 12 p.m.
Heart Healthy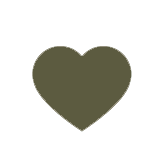 The 2023 Great Arkansas Cleanup at Village Creek State Park
Meeting Place: Meeting Room next to Visitor Center
8:00 am - 12:00 pm
Join us at Village Creek State Park for the 2023 Great Arkansas Cleanup on Saturday, September 30th. Participants will meet from 8-9 a.m. in the Meeting Room next to the Visitor Center to sign-in and receive
cleaning supplies, cleaning assignments, and their free t-shirt. We will spend the morning cleaning different areas of the park. Afterwards, participants are welcome to stay for a free hot dog lunch at 12:00 pm in the Meeting Room. Hours of volunteer service can go towards the Arkansas State Parks' Centennial Service Program. For early registration and more information, call us at (870) 238-9406.