Saturday, October 07, 2023 / 6 a.m. - 12:30 p.m.
Heart Healthy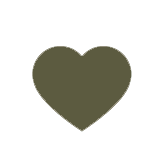 12th Annual Half Marathon Race
Meeting Place: Visitor Center
6:00 am - 12:30 pm
Join us along the banks of the beautiful and pristine Cossatot River. Challenge your abilities in the mountainous terrain of the Cossatot River State Park- Natural Area for a 13.1-mile single track trail run. Runners will be shuttled to the start at the north end of the trail and race one-way back to the visitor center. Three refueling/aid stations will be along the trail. Take your time and enjoy the trail or push yourself to the limits and compete for the top honors; either way you are sure to enjoy this event. If you would like to register, go to getmeregistered.com. If you would like to learn more about this event, please contact the park at (870) 385-2201. Reservations are required by going on-line at www.getmeregistered.com and for further information contact the park at (870) 385-2201.