Hang Gliding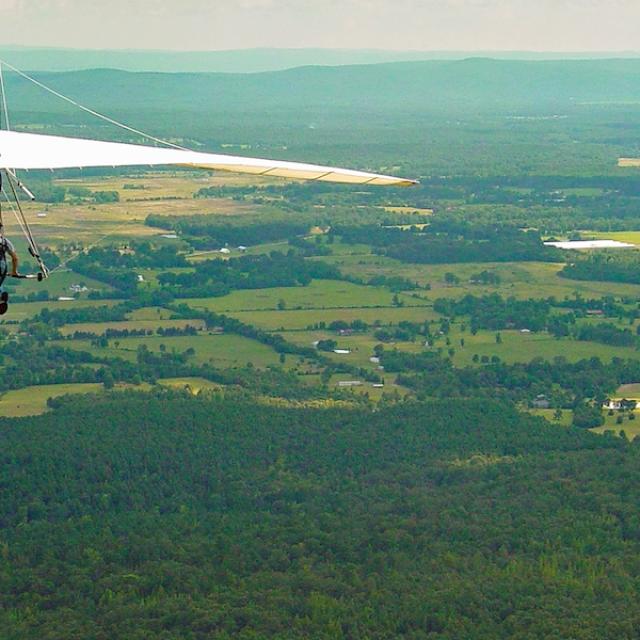 Soar the Skies in Arkansas
Wondering where to go hang gliding in Arkansas? Two of Arkansas's State Parks offer hang gliding launch sites for the experienced hang glider. Soar high above the Arkansas landscape for unique views of the state and an unforgettable experience.
Head to the state's highest point in Arkansas, Mount Magazine at 2,753 feet. Glide over the most expansive views of the state, rising above Petit Jean River Valley and Arkansas River Valley. Enjoy two launch sites on the 1,350-foot Mount Nebo for a one-of-a-kind experience over Arkansas River Valley. You must check in at the Visitor Center and show your certification. 
Next time you are thinking about where to go hang gliding in Arkansas, check out one of these great state parks for a high-flying good time.
Note: These are launch sites for experienced hang gliders, using their own hang gliders. Park visitors are welcome to watch as they launch and ride the thermals.
Get Inspiration with our
Park Newsletter
Start Planning with the
Arkansas State Parks Guide