Employment Opportunities
Welcome to Employment Opportunities with the Arkansas State Parks
Arkansas State Parks is a division of the Department of Parks, Heritage and Tourism
Search for job opportunities at Arkansas State Parks and the department.
The Mission of the Arkansas State Parks is:
To provide optimum quality recreational and educational opportunities in sufficient quantities and conveniently located to meet the experience needs of state citizens and visitors;
To safeguard the natural, historical and cultural resources by providing adequate facilities and skilled leadership in state parks;
To enhance the economy of the state by providing recreation destinations and leisure services closely attuned to the natural, historical and cultural appeal of Arkansas, and;
To provide responsible leadership statewide for the conservation of valuable state resources.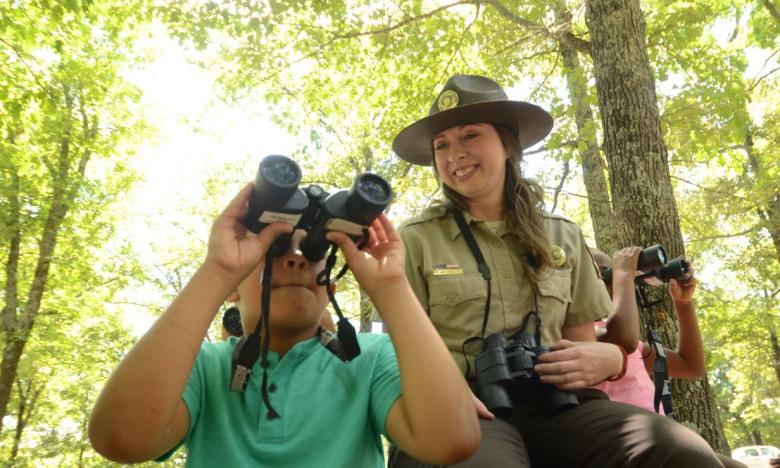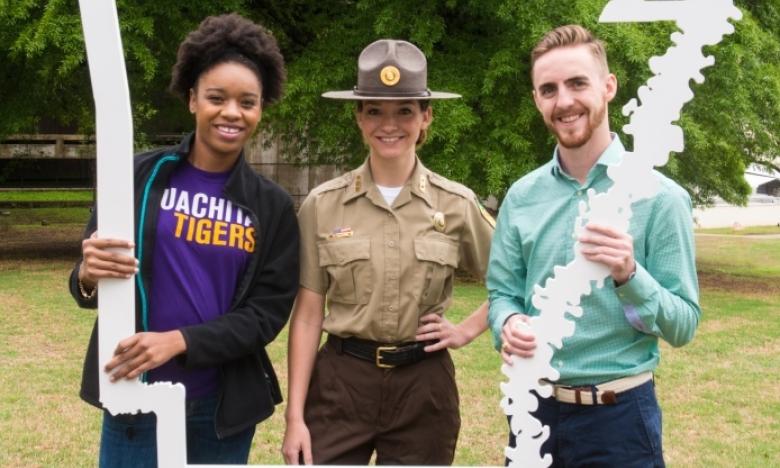 We Provide Equal Opportunities and Do Not Discriminate
The Department of Parks, Heritage and Tourism is committed to the concept and practice of equal employment opportunity without regard to race, color, national origin, sex, religion, age, or disability. This commitment is supported by our positive and practical efforts to implement a policy of nondiscrimination and Affirmative Action.
The Department of Parks, Heritage and Tourism complies with the nondiscrimination provisions of State and Federal regulations. Our Department recruits, hires, and promotes employees without discriminating. Personnel actions such as compensation, benefits, transfers, layoffs, returning from layoffs, training, education, and tuition assistance are not approved or denied on the grounds of race, color, national origin, sex, religion, age, or disability.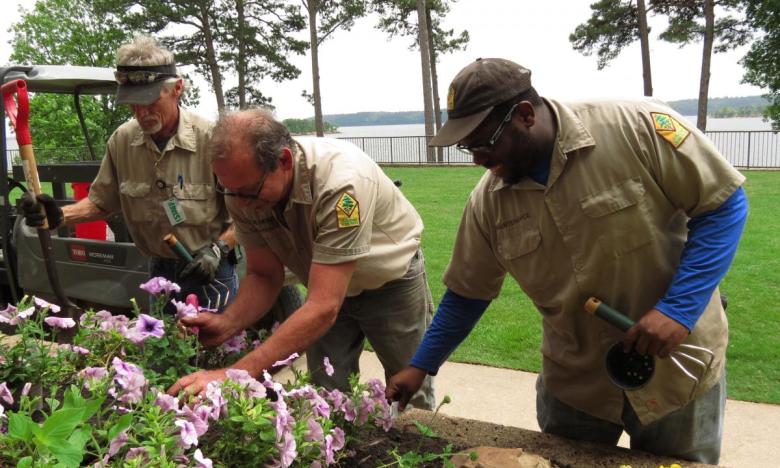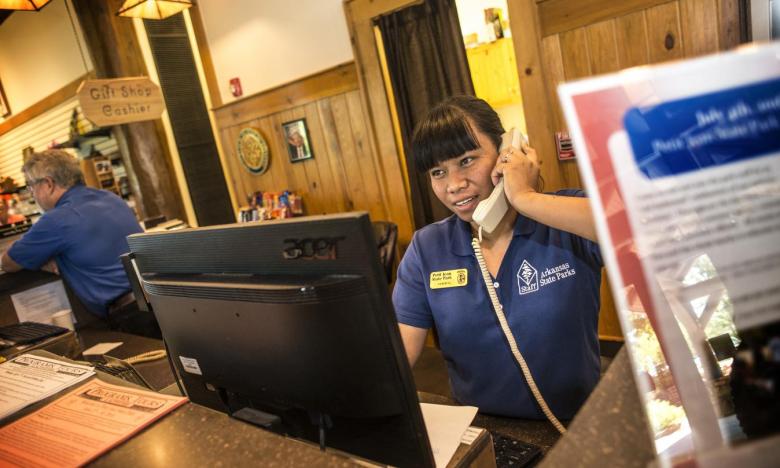 Benefits
Our Department offers an excellent benefit package including immediate accrual of annual and sick leave, eleven paid holidays, and a contributory retirement plan. Our Department pays the major portion of medical health insurance for full-time employees and offers several medical plans from which to choose. These plans range from an indemnity plan with a PPO option to HMO's.

Other benefits include maternity leave, court and jury duty leave, military leave and a catastrophic illness leave program as well as Family and Medical leave. Employees with our Department may choose to participate in a deferred compensation plan and various options for life insurance, accident insurance, cancer care and intensive care insurance. Employees are also able to participate in the Arkansas Cafeteria Plan which is a program designed to allow an employee to pay for group health and life insurance premiums, dependent day care and out-of-pocket medical care costs tax free. All employees of our Department are also covered under workers' compensation and unemployment insurance.
How To Apply For Our Jobs
We only accept applications submitted online through the Arkansas State Jobs website. Arkansas Department of Parks, Heritage and Tourism job listings 
 After reviewing our vacancies listed here, you may follow the link above to begin the application process. You will need to list the job title and/or position number to locate the vacancy listing, so make note of that information.

Nothing in our application process, its language, policies or procedures, establishes, constitutes or implies an employment contract, the guarantee of employment or benefits, or employment for any specific duration. The Arkansas Department of Parks and Tourism is an "at-will" employer. We hope our employment relationship is long-term; however, either you or our Department may end this relationship, at any time, for any reason, with or without cause or notice.