Become an Arkansas State Park
Explorer!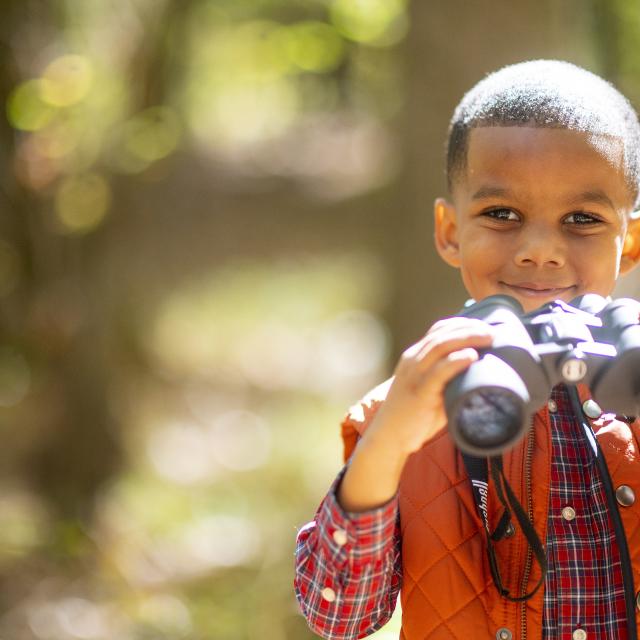 The Arkansas State Parks Explorer is our youth conservation program that promotes an intellectual and emotional connection with State Parks, which allows kids with a range of ages and life experiences to participate. Through the program, Arkansas State Parks Explorers will: 
Discover State Parks - These activities help children begin to explore and understand the identity, mission, and resources of Arkansas state parks.
Prepare to be Safe - These activities help them understand the importance of being proactive about safety and promote awareness of the quality and quantity of safety training our employees receive. 
Connect to State Parks - By attending interpretive programs, kids reflect on how they made connections with their minds and hearts.
Share your Experience - These sections prompt kids to consider helping the resources and other visitors. These activities foster a sense of ownership of the parks, responsibility for actions, and service to others.
During 2023, Arkansas State Parks is celebrating our 100th birthday! Kids who earn their certificates this year will get a special commemorative certificate available this year only.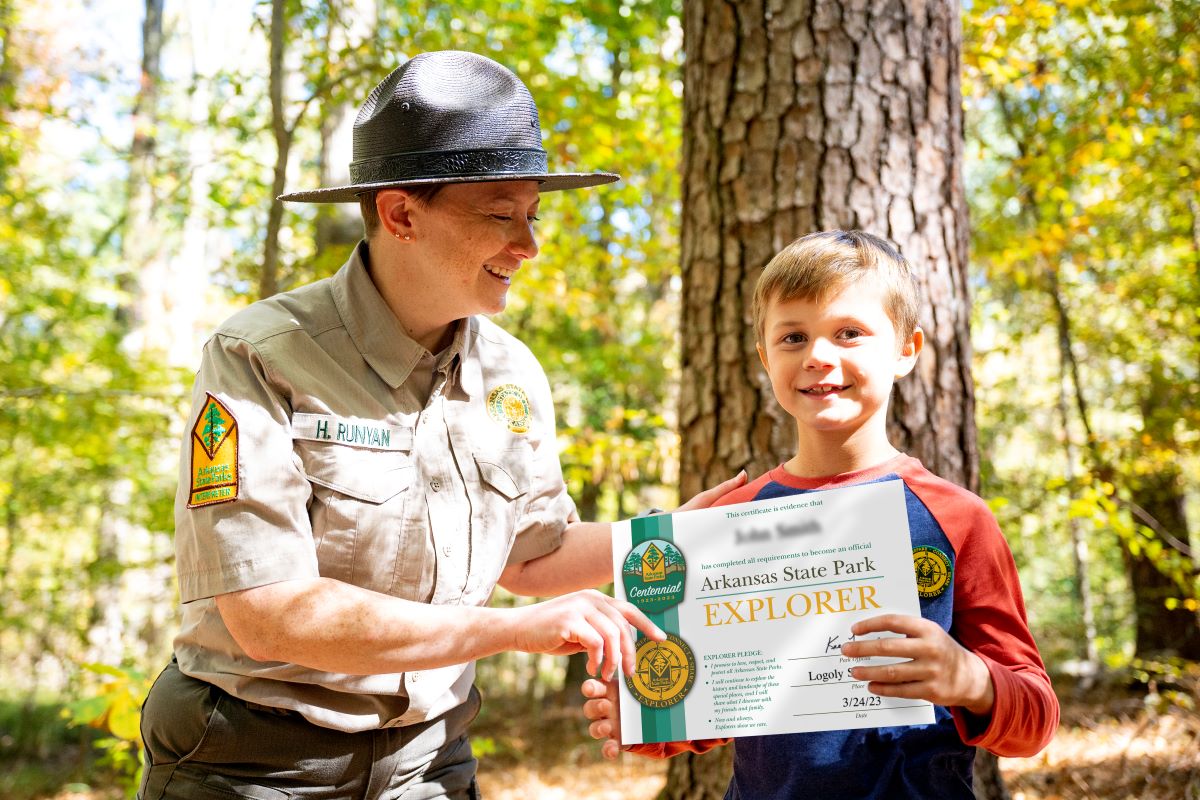 Commonly Asked Questions
Who can become a State Park Explorer? The program is suggested for kids ages 6-14 who care about nature, history, safety, and FUN!
What is the purpose? For participants, the purpose is to have fun, gain a sense of accomplishment, get to know the parks' resources, meet park staff, and make positive memories in state parks. We hope to connect young people to Arkansas's State Park System through a variety of in-park, open-ended, self-initiated activities that are designed to introduce them to the system and cultivate future generations of park stewards.
Where can Explorer be completed? The program is designed to be completed at any Arkansas state park, including historic parks and museums. Activities can be completed at several different locations, or all at one site.
When is the Explorer program available? The program is available year-round. It is designed to be simple enough to be completed in a single weekend but also could be stretched out across multiple visits throughout the year.
How much does it cost? This program is free to all who wish to participate.
How does the Explorer program work? What do I do to get my child started? Interested children request and receive Field Guides from park staff. Once they complete the activities, they can present them to a park official, who will make sure everything has been completed, and have the child take the explorer pledge.