Mount Nebo State Park hosts Brass in the Clouds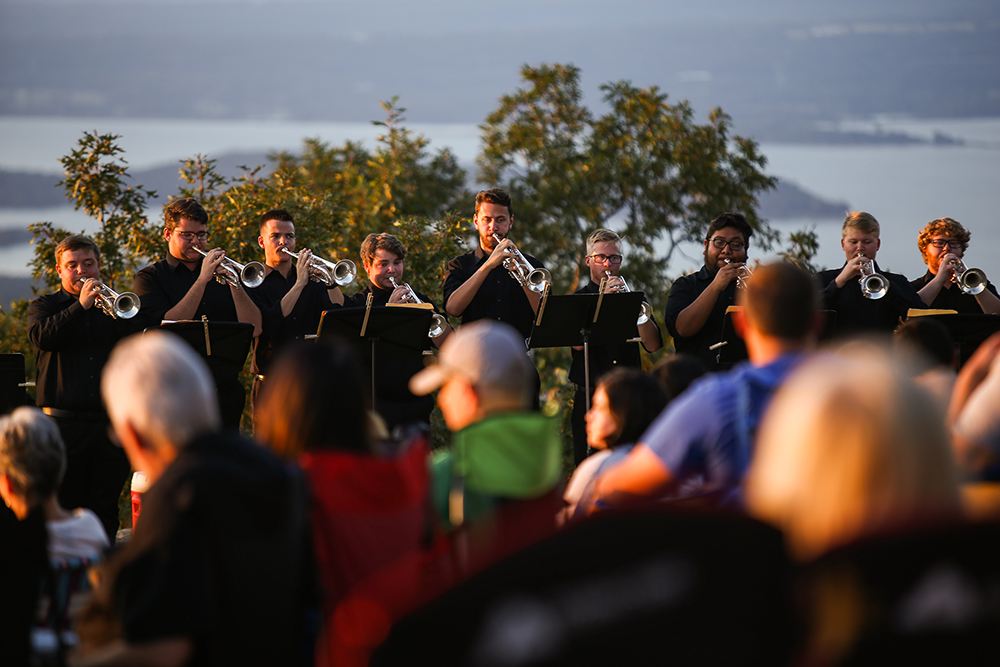 (DARDANELLE, Ark.) – Mount Nebo State Park, along with the Arkansas Tech University Brass Choir, will host Brass in the Clouds at Sunset Point on Saturday, Sept. 24, from 6:30 p.m. to sunset. The musical concert will be led by Sean Reed and T.J. Perry, assistant professors of music.
The concert is free and open to the public. Audience members are advised to bring a blanket or folding chair for seating comfort.
For more information, contact the park's Visitor Center at 479-229-3650. For media inquiries, contact Park Interpreter Jacquelynn Rupp at [email protected] or 479-229-3650.
Arkansas Department of Parks, Heritage and Tourism
The Arkansas Department of Parks, Heritage and Tourism protects and promotes our state's natural, cultural and historic assets, contributing to a thriving economy and high quality of life. It is made up of three divisions: Arkansas State Parks, Arkansas Heritage and Arkansas Tourism. Stacy Hurst serves as the cabinet secretary for the department.
# # #
About Arkansas State Parks
Arkansas State Parks is a division of the Arkansas Department of Parks, Heritage, and Tourism. Arkansas state parks and museums cover 54,400 acres of forest, wetlands, fish and wildlife habitat, outdoor recreation facilities, and unique historic and cultural resources. Established in 1923, Arkansas State Parks preserve special places for future generations, provide quality recreation and education opportunities, enhance the state's economy through tourism, and provide leadership in resource conservation. Arkansas State Parks serves more than 9 million visitors annually. Connect with ASP on Facebook, Instagram, Twitter, and visit ArkansasStateParks.com and ArkansasStateParks.com/media to learn more.