Sunday, August 07, 2022 / 1 p.m. - 1:30 p.m.
Heart Healthy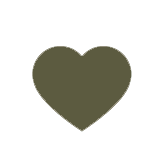 Woodpecker Walk
Meeting Place: Demonstration Area (behind visitor center)
1:00 pm - 1:30 pm
Join Park Interpreter Reana to discover the woodpeckers that inhabit Petit Jean State Park and some of the roles they play here. We will take a short walk to see some of these birds firsthand. Bring a pair of binoculars if you have some.