Wednesday, February 19, 2020 / 3 p.m. - 5 p.m.
Heart Healthy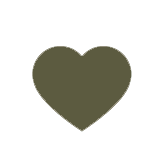 Wild Women Wednesday
3:00 pm - 5:00 pm
Connect with local woman who share a love of hiking and the outdoors. Led by a park interpreter, this weekly guided hike rotates though the trails found in the park as well as visiting other preserves, state parks, and natural areas. You should be able to comfortably hike at least 3 miles and be 18 years of age or older. Please wear sturdy shoes and bring plenty of water. Call the visitor center for weekly location updates and prepare to meet some amazing women.