Book Now
Friday, May 01, 2020
|
Saturday, May 02, 2020
|
Saturday, May 02, 2020
Heart Healthy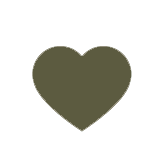 Wild Herbal Field Trip & Medicinal Plant Symposium
PLEASE NOTE: This is an event that requires attendance on all days listed.
Meeting Place: Administration Building Lobby
Friday Hike and Saturday Symposium: $169.00
Saturday Symposium: $95.50
Saturday Lunch - if you are not registered for the Symposium: $17.28
Friday: Board the Ozark Folk Center bus for a Wild Herbal Field Trip to Devils Knob-Devils Backbone Natural Area & Sparkling River Farm. Guides include Theo Witsell--Arkansas Natural Heritage Commission, Dr. Elena Garcia, University of Arkansas, Fayetteville with a team of herbalists, naturalists, and gardeners. Register now. Bus seats limited. Hike available to two-day participants only.
Saturday: Medicinal Herb Symposium includes Helen Lowe Metzman, Director of the James A. Duke Green Farmacy Garden, Susan Belsinger, author and Honorary President, Herb Society of America and Bo Brown, author of Foraging the Ozarks. Registration open until Tuesday, April 28th, 8 a.m.
Click here to register for the Medicinal Herb Symposium