Sunday, June 27, 2021 / 2 p.m. - 3 p.m.
Heart Healthy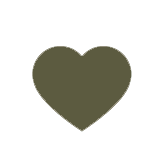 The "Untraceables" Scavenger Hunt
Meeting Place: Hobbs Education Pavilion Near the Visitor Center
2:00 pm - 3:00 pm
Search for our forest friends, the "Untraceables" and discover the 7 principles of Leave No Trace as we explore the ADA accessible Ozark Plateau Trail. Learn more about conservation at Hobbs State Park and The Natural State during this fun, family-friendly, 1/4-mile hike. COVID-19 SAFETY GUIDELINES ARE IN EFFECT FOR GUEST AND STAFF SAFETY. SPACE MAY BE LIMITED.