Saturday, September 12, 2020 / 10 a.m. - 11 a.m.
Heart Healthy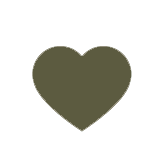 Tree I.D.
Meeting Place: Welcome Center
10:00 am - 11:00 am
This event is part of the Girl Scouts Love State Parks initiative. Join us at Mammoth Spring State Park to learn more about the native trees that grow in our area. Staff from the Arkansas Forestry Division will be on hand to walk participants around the park and identify trees. Starts at 10 a.m. at the welcome center. There is no charge for this event. Girl Scouts are encouraged to attend.