Sunday, August 25, 2019 / 9 a.m. - 10 a.m.
Heart Healthy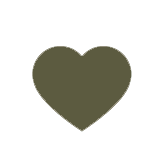 Tree ID
Meeting Place: Brushy Creek Picnic Area
9:00 am - 10:00 am
Join a park interpreter to beat the heat and enjoy a short hike on the shaded Brushy Creek Trail. We will discover how trees play an important role in protecting the Cossatot River. We will also learn some tips that will help you identify many of the trees that are found along the trail.