Friday, August 23, 2019 - Wednesday, August 14, 2019 / 2 p.m. - 3:30 p.m.
Heart Healthy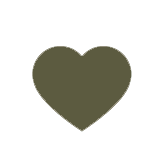 Step Up for SUP!
Meeting Place: Shoreline by Marina
2:00 pm - 3:30 pm
Stand up paddleboarding is one of the fastest
growing recreational sports. Arkansas is a natural fit for the sport
with an abundance of clean, clear lakes and rivers around the state. Join a park interpreter for a crash
course to get you standing on water in no time! Reservations
are required and are taken at the marina beginning noon the day before, (501)
865-5841. Participation is limited to those age 10 and older. Wear clothes and
shoes that can get wet!