Tuesday, November 19, 2019 - Friday, October 25, 2019 / 6 p.m. - 7:30 p.m.
Heart Healthy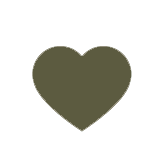 Sleepy Hollow Hike
Meeting Place: Seven Hollows Parking Area
6:00 pm - 7:30 pm
Join Park Interpreter BT for a hike into the westernmost hollow, or canyon, of the Seven Hollows area. There we will hear a short version of Washington Irving's story, "The Legend of Sleepy Hollow," and find out if our hollow too "continues under the sway of some witching power." This hike is moderate and follows uneven terrain. Please bring a flashlight for the walk out.