Saturday, June 13, 2020 / 8 a.m. - 12 p.m.
Heart Healthy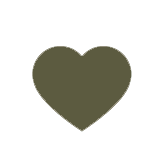 Reel-em-in Fishing Derby
Meeting Place: Marina
8:00 am - 12:00 pm
What better way to get a kid hooked on fishing than to fish in a friendly derby?! Lake Fort Smith State Park is hosting our 4th annual Reel-em-in Fishing Derby for kids ages 15 and under. Come on out and join the fun as we fish for catfish, bass, and sunfish in Lake Fort Smith. Prizes are awarded in many categories.
This event is free and open to the public. Registration begins at 8 a.m. at the marina. Adults are welcome to accompany the children; however, the kids must do the fishing. Please remember to bring your own fishing poles and tackle. Weigh-in begins at 11:30 a.m. at the marina. After weigh-in, at approximately noon, we have an awards ceremony, raffle ticket prize drawing, and free hot dogs for participants at the marina. We hope to see you there!