Saturday, April 10, 2021 / 9:30 a.m. - 10:30 a.m.
Heart Healthy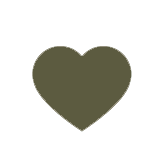 Picture Perfect
Meeting Place: Harris Creek Trailhead
9:30 am - 10:30 am
It's springtime and the park is ready for its close up! Join Park Interpreter Carson for a small hike on the River Corridor Trail to search for wildflowers, insects, and other items to photograph. COVID-19 SAFETY GUIDELINES ARE IN EFFECT FOR GUEST AND STAFF SAFETY. SPACE MAY BE LIMITED.