Wednesday, November 13, 2019 - Sunday, October 27, 2019 / 11 a.m. - 11:45 a.m.
Heart Healthy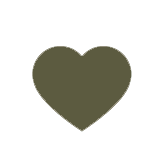 Petit Jean Nature Bingo
Meeting Place: CCC Room at Mather Lodge
11:00 am - 11:45 am
Join Park Interpreter Carrie at the historic CCC Room at Mather Lodge for a fun game of Nature Bingo. As we play the game, we will learn more about the natural side of Petit Jean State Park. This program lasts about 45 minutes.