Saturday, June 06, 2020 / 4 p.m. - 5:30 p.m.
Heart Healthy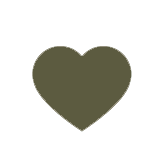 National Trails Day: Prospector Trail Guided Hike
Meeting Place: Prospector Trailhead
4:00 pm - 5:30 pm
Regular mine admission, ages 13 & up: $10.00
Regular mine admission, ages 6-12: $6.00
Regular mine admission, ages 5 & under: Free
Celebrate National Trails Day with a guided hike along Prospector Trail, and experience Crater of Diamonds State Park like diamond miners and geologists of the past! Along this 1.2-mile graveled path, you will encounter unique geological features and signs of the fascinating history of diamond mining in Arkansas. Paid admission to the diamond search area is required to access this trail. Meet the park interpreter at the
Prospector Trailhead
, located on the northwest side of the diamond search area. Wear comfortable walking shoes, and bring drinking water and insect repellent. Plan to walk about 1.2 miles over gently-sloping terrain, with periodic stops along the way.
National Trails Day recognizes all the incredible benefits trails provide for recreation and exposure to nature. Events help promote awareness of the wide variety of services trails offer. National Trails Day encourages people to discover their local trials, become active concerning trail issues and share their excitement for the outdoors.
Crater of Diamonds State Park features three nature trails to enjoy!
Click here
for more information about our trails, or contact Crater of Diamonds State Park at (870) 285-3113 or
[email protected]
.