Saturday, November 30, 2019 / 1 p.m. - 1:30 p.m.
Heart Healthy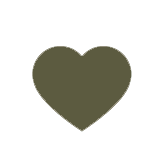 Mountain Rendezvous: Pioneer Games
Meeting Place: Rendezvous Camp Commons
1:00 pm - 1:30 pm
Join Park Interpreter Carrie at the Rendezvous Camp Commons to play! Children have played in the past, they play now, and they will continue to do so. But the way they have played has changed over the years. We will be playing games that the pioneers would have played. This program is great for the whole family.