Friday, April 09, 2021 / 8:30 a.m. - 9:15 a.m.
Heart Healthy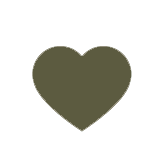 Morning Stroll
Meeting Place: Hindman Hall Museum
8:30 am - 9:15 am
Meet a park interpreter at Hindman Hall Museum to start your morning off on the right foot with a relaxed walk through the park. This informal walk is ideal for teens and adults looking to learn about the history of the park and how they can be involved in battlefield preservation. Be prepared to walk approximately 1-mile along the paved Battlefield Trail. Please dress for the weather. COVID-19 SAFETY GUIDELINES ARE IN EFFECT FOR GUEST AND STAFF SAFETY. SPACE MAY BE LIMITED.