Friday, June 18, 2021 / 10 a.m. - 10:30 a.m.
Heart Healthy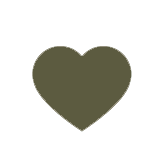 Life on the Edge
Meeting Place: Visitor Center Lobby
10:00 am - 10:30 am
Walk with a park naturalist to search for interesting plants and animals along the edge of the woods. COVID-19 SAFETY GUIDELINES ARE IN EFFECT FOR GUEST AND STAFF SAFETY. SPACE MAY BE LIMITED.