Saturday, November 09, 2019 / 9 a.m. - 9:45 a.m.
Heart Healthy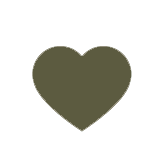 Insect Trail Hike
Meeting Place: Deer Run Trailhead
9:00 am - 9:45 am
Moro Bay State Park is home to a large variety of wildlife both big and small. On this trail hike we will be looking at the smaller creatures living in the park. Learn the basics of insect identification and why they are important to Moro Bay State Park.