Saturday, November 23, 2019 / 2 p.m. - 3 p.m.
Heart Healthy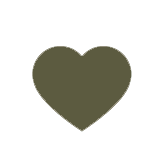 If I Were a Bear Hike
Meeting Place: Visitor Center
2:00 pm - 3:00 pm
Does this look like a good den? Does this smell like food? Join a park interpreter for a hike through the woods to imagine what a bear experiences in the forest. This moderate hike is about 1-mile in length. Be sure to wear sturdy shoes and bring along some water.