Monday, March 15, 2021
Heart Healthy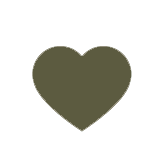 Homemade Herbal Remedies
Meeting Place: Administration Building
Class and registration fee: $122.00
Materials Fee due to teacher at sign up: $30.00
Presented by Susan Belsinger
Nowadays, health and well-being are buzz words. There are so many remedies out there to choose from, it is a bit confusing. Susan has been using and making her own herbal products for 40 years and has favorite healing remedies which she uses regularly.
In this class, Susan will share history and science of why she chooses these botanicals, some of her most-used herbal preparations, which she goes to time and again for preventative and general maintenance, tonic, and therapy. You will get recipes for these tried and true herbal remedies:
Fire Cider—a zesty, world-renowned vinegar with horseradish, gingerroot, onions, garlic, chiles, and more.
Golden Milk—learn how to make Susan's version of this ancient and delicious beverage using turmeric, ginger, black pepper, milk, coconut oil, and sweetener.
Elderberry Syrup—this simple syrup will keep your immune system active and sore throats, colds, and flu at bay.
St. John's Wort & Arnica Oil—using these two herbs synergistically provides a double whammy for aching muscles and joint pain.
Foragers' Healing Salve—made with herbs and wild weeds is skin soothing for all sorts of ails from chapped lips and hands to bug bites and rashes.
Wellness Roll-On—a simple remedy for when you do have cold symptoms or are around germy people, roll-ons are handy and can be carried in your pocket.
We will make these remedies together, hands-on, and each student will get to take home all six of these remedies. Bring an apron, kitchen knives (chef and paring), to-go mug or drinking jar and a sturdy basket or box to carry your goodies home.
Admission: $22 registration fee to Ozark Folk Center; $100 fee for class due at start of class (cash or check please).
$30 non-refundable materials fee to be paid in advance when you sign up. (please send $30 materials fee to Susan Belsinger, 4388 State Route 97, Brookeville, MD 20833)
Class minimum is 2 and maximum is 4.
To register for this class call (870) 269-3854.