Sunday, November 17, 2019 - Sunday, November 03, 2019 / 11 a.m. - 11:45 a.m.
Heart Healthy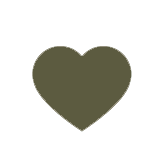 History Stroll through the Picnic Area
Meeting Place: Parking Lot in front of the Boathouse
11:00 am - 11:45 am
Meet Park Interpreter Carrie for a stroll through the picnic area. As we walk through and learn about some of the history of Arkansas's first state park, we will visit several CCC structures, and learn about some of the forgotten history from right there in the pavilions! Wear sturdy shoes and weather-appropriate clothes.