Saturday, February 15, 2020 / 9:30 a.m. - 11:30 a.m.
Heart Healthy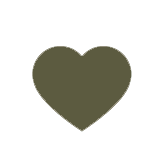 Hikes, Hearts and Hugs - Fall for Cedar Falls
Meeting Place: Breezeway of Mather Lodge
9:30 am - 11:30 am
Meet Park Interpreter BT for a guided hike down to one of the most romantic locations in the park – the foot of beautiful Cedar Falls! This 2-mile hike is round trip, strenuous, and takes about 2 hours. Please wear sturdy shoes and bring along plenty of water.