Saturday, September 05, 2020 / 10 a.m. - 12 p.m.
Heart Healthy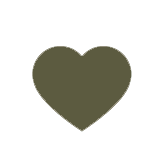 Guided Tour of Mound Lake
Meeting Place: Visitor Center
10:00 am - 12:00 pm
Adults: $10.00
Kids ages 6-12: $8.00
Under 6 : Free
Join a park interpreter at the visitor center for an introduction to canoeing and kayaking. Following the class, we will have an opportunity to explore Mound Lake, which was used by the Plum Bayou Culture over 1,000 years ago. Visitors will learn how Native Americans used the plants and animals that make Mound Lake their home. Prior canoeing or kayaking experience is not necessary. Canoes, kayaks, life vests, and paddles are provided, and families are welcome. Reservations are required, as space is limited.