Sunday, May 09, 2021 / 9:30 a.m. - 10:15 a.m.
Heart Healthy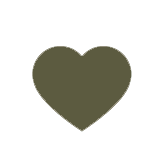 Geocaching
Meeting Place: Green Heron Trailhead
9:30 am - 10:15 am
Join the 21st century and discover what geocaching is all about. We'll take a crash course in GPS technology, and learn the basics of one the fastest-growing activities in America. Then we will hit the trail in search of an actual cache! Smartphone users are encouraged to download a geocaching app in advance to be ready for the action.
COVID-19 SAFETY GUIDELINES ARE IN EFFECT FOR GUEST AND STAFF SAFETY. SPACE MAY BE LIMITED.