Tuesday, September 21, 2021 / 6:30 p.m. - 9:30 p.m.
Heart Healthy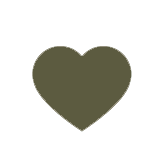 Full Moon Kayak Tour
Meeting Place: Education Pavilion near the Visitor Center
6:30 pm - 9:30 pm
Adults: $20.00
Children: $10.00
Spend an evening paddling on Beaver Lake while guided by a park interpreter. We will learn the basics of paddling as we explore a calm area of Beaver Lake and take in the showstopper, the setting sun, followed by the nearly full moon. Recreational kayaks, paddles and lifejackets will be provided. Space is limited to 10 people. Bring a bottle of water, bug spray, flashlight, and dress for the weather. Minimum age is 9. Registration and pre-payment required. Call (479) 789-5000 for more information and to register. COVID-19 SAFETY GUIDELINES ARE IN EFFECT FOR GUEST AND STAFF SAFETY.