Book Now
Tuesday, March 16, 2021
|
Wednesday, March 17, 2021
|
Thursday, March 18, 2021
Heart Healthy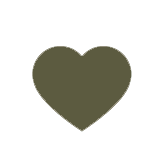 Fiber Arts Whirlwind - From Sheep to Shawl
PLEASE NOTE: This is an event that requires attendance on all days listed.
Meeting Place: Administration Building
Complete Class Fee: $200.00
This whirlwind class gives you a start at many different fiber arts. You'll start with the sheep, learn to spin yarn and finish by learning the weaving skills to take you where-ever your passion leads you in fiber arts.
Total class cost $200 includes all materials, fibers, drop spindle and handouts. Tools and additional fiber – trilooms, small looms, spindles, spinning wheels, niddy-noddy's, hand cards and dyes will be available to use during class and may be available to purchase at the Ozark Folk Center Fiber Arts Shop.
Class includes:
spinning, shearing, carding, fleece washing
learn to spin on a drop spindle (you will continue to spin all day throughout the other sections)
shearing sheep (wool) and angora goat (mohair); discuss other fibers angora, cotton, flax, chiengora, purrgora, quiviut, etc. Includes skirting and fleece sorting.
fleece washing on the outdoor stage
visit the Fiber Arts Shop here at OFC
carding and blending
daily homework - spin as much yarn as you can.
different spinning techniques for different yarn types, learn to ply
dyeing, dye types and uses, yarn types and uses
dye roving and skeins with acid dyes and in roaster.
Koolaid dyeing
natural dyeing bois d'arc; cochineal, madder
fleece rinsing and drying
yarn painting
weaving, felting, finishing
loom types and uses, loom tour of the spinning and weaving shop
learn to weave on the triangle loom, rigid heddle loom, cardboard loom, peg loom, etc. with practice yarn
weaving and crochet techniques with your handspun yarn
make a dryer ball
learn basic needle felting
joining and finishing techniques
Lodging is available in the park at our Cabins at Dry Creek, newly remodeled duplex-style hotel rooms. There is a Folk School discount for students booking more than 3 days. Call the Cabins office at 800-264-3655 to book with the discount. To book rooms for less than 3 days, click here.
Registration required at least two weeks before the class. Class size is limited to 4 students. NOTE: Classes may be canceled at any time due to Covid-19. Please, call (870) 269-3854 prior to traveling to confirm your class. A full refund will be issued if your workshop is canceled.
Meet the Teacher: Jeanette Larson has been a fiber artist all her life, weaving the threads of her art through her careers in journalism and management. She has marketed her art through Renaissance Festivals, craft shows, boutiques and galleries since 1987. In 2006 the fates collaborated to send her to the Mountain View, Arkansas area and settle her as Craft Director at the Ozark Folk Center, where her passion for folk arts and people who use their hands to create has brought new life to the old ways. A juried member of the Arkansas Craft Guild and the Off the Beaten Path Studio Tour. Learn more about the class in this video.