Friday, July 01, 2022 / 10 a.m. - 11:30 a.m.
Heart Healthy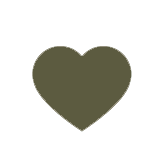 Butterflies, Blooms, and Bluffs
Meeting Place: Brown Springs Picnic Area
10:00 am - 11:30 am
Explore natural beauty from up close to a panoramic vista during this easy walk. Wildflowers are inviting pollinators to do their part in the cycle of life. Discover plants special to Mount Magazine, including a world champion oak.