Sunday, August 07, 2022 / 10 a.m. - 10:45 a.m.
Heart Healthy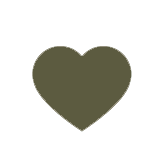 Bird Walk: Green Heron Trail
Meeting Place: Visitor Center Picnic Tables
10:00 am - 10:45 am
Whether you're a fledgling birder or an old pro, you're sure to enjoy this guided hike. Join us in a search for birds that live in and along the forests and shores of DeGray Lake. Bring a pair of binoculars if you have them. A limited number of loaner pairs will be available.