Book Now
Monday, March 15, 2021
|
Tuesday, March 16, 2021
|
Wednesday, March 17, 2021
|
Thursday, March 18, 2021
|
Friday, March 19, 2021
Heart Healthy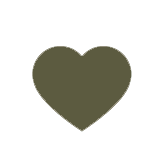 Beginners Intensive in Blacksmithing
PLEASE NOTE: This is an event that requires attendance on all days listed.
Meeting Place: Administration Building
Class Registration: $108.00
Teacher Fee: $500.00
Materials Fee: $50.00
Taught by Sam HibbsLearn to forge iron. This is an intensive beginner skills course in Blacksmithing. You'll learn the basics of safety, managing a coal/coke fire, and forging centered around basic tool making (such as chisels and punches), and then using those tools to assist in making other things, both decorative and functional. We'll cover things from basic hooks, dinner bell and some cooking tools, chisels and punches, basic tongs, and a bottle opener or two. We will not cover fire welding or knife making in any detail.
You will need leather gloves, closed-toe leather shoes, a long-sleeved shirt and safety goggles.

Pre-registration required at least one week before class. Class starts at 10 a.m. Meet your instructor and pick up your packet in the Administration Building lobby. Class usually finishes about 4 with a break in the middle for lunch.
NOTE: Classes may be canceled at any time due to Covid-19. Please, call (870) 269-3854 prior to traveling to confirm your class. A full refund will be issued if your workshop is canceled.

Need lodging? Our Cabins at Dry Creek offer comfortable rooms just down the hill from the workshops. There is a private bath in each room and a lovely view of the surrounding forest. The Cabins offer a special rate for Ozark Folk School students who book 3 nights or more, call 800-264-3655 to book your room.