Friday, February 14, 2020 / 2 p.m. - 3 p.m.
Heart Healthy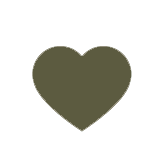 Battlefield Tour
Meeting Place: Hindman Hall Museum
2:00 pm - 3:00 pm
Adults: $5.00
Children under 12: $3.00
Discover the history that happened here during a guided tour of Prairie Grove
Battlefield State Park. These 1-hour tours with park interpreters are offered
on select dates. Tours depart from Hindman Hall Museum. Be prepared to walk
approximately 1-mile round trip along the paved Battlefield Trail. Dress for
the weather, wear comfortable shoes, and bring water! Tickets for these tours are cash only and may be purchased daily in Hindman Hall Museum during operating hours.