They Did Not Sleep Like You Do

Lord of the Rings fans will have heard of "first breakfast" and "second breakfast." Here is one you may not have heard of "first sleep" and "second sleep." Read about bi-modal sleep patterns in the excerpts below. Then follow the source link to the online article to read more about it.
'The existence of our sleeping twice per night was first uncovered by Roger Ekirch, professor of History at Virginia Tech.
His research found that we didn't always sleep in one eight hour chunk. We used to sleep in two shorter periods, over a longer range of night. This range was about 12 hours long, and began with a sleep of three to four hours, wakefulness of two to three hours, then sleep again until morning.
References are scattered throughout literature, court documents, personal papers, and the ephemera of the past. What is surprising is not that people slept in two sessions, but that the concept was so incredibly common. Two-piece sleeping was the standard, accepted way to sleep.
"It's not just the number of references – it is the way they refer to it, as if it was common knowledge," Ekirch says...
As we know, this practice eventually died out. Ekirch attributes the change to the advent of street lighting and eventually electric indoor light, as well as the popularity of coffee houses. Author Craig Koslofsky offers a further theory in his book Evening's Empire. With the rise of more street lighting, night stopped being the domain of criminals and sub-classes and became a time for work or socializing. Two sleeps were eventually considered a wasteful way to spend these hours.
No matter why the change happened, shortly after the turn of the 20th century the concept of two sleeps had vanished from common knowledge.
Ekirch's book "At Day's Close: Night in Times Past" is replete with such examples."
[Source: http://slumberwise.com/science/your-ancestors-didnt-sleep-like-you/ ]

An Old Connection Rediscovered

An advertisement in the Arkansas Gazette helps document the connection between John Drennen (and business partner, David Thompson) of the Drennen-Scott Historic Site and Washington, Arkansas.

"Whiskey & Peach Brandy
Just received, a few barrels Old Monongahela WHISKEY, and PEACH BRANDY, and for sale, by
THOMPSON
&

DRENNEN


Washington, Hempstead county.
February 20, 1832"
And from the Hempstead County Deed Books, we find this description -
"1832 April 2-- William P. Hickman of La. to Peter T. Hickman of Hempstead County for $6,100.00 E1/2 NW1/4 Section 10, T 12, R 25 also Lot 4, Block 6 also lot on which is the red store house now occupied by Messers Thompson and Drennen.
And SW1/2 Lot 1, Block 6 and slaves."
(Source: Book B, page 445)

See more online at http://uafs.edu/humanities/drennen-scott-house.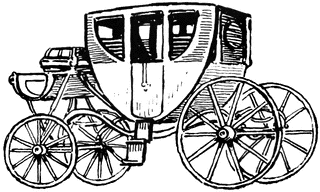 This Week in Washington History
1846 September 2

--
J.B. Hammond advertised that his stage coaches were ready …"Passengers will leave Little Rock and Washington, on Tuesdays, Thursdays, and Saturdays, at 3 a.m., going through from point to point in 38 hours."
1863 September 2-- THE MEETING LAST THURSDAY - Formation of the Hempstead County Confederate Association. - A large number of citizens assembled at the Court House last Thursday....Seventy people joined the Confederate Association....The Association is intended to be public, and wishes to embrace every man in the county, so that those refusing to join may be known.


1791 September 3

-

-Dr. Nathan Douglas Smith was born in Connecticut.


1861 September 4

-- "Just as we go to press, the music of the Band announces the approach of the Hempstead Rifles. They are back again, and now receiving many a warm congratulation....The flag which Miss Bettie Conway presented before they left, they brought back again. It is a little torn, with a grape shot, and has some slight marks of blood here and there, but that don't hurt. It has no dirt on it! Thank God! The boys kept it out of the dust!"


1858 September 8

-- The census showed Arkansas as having: 136,943 white males, 120,640 white females, 682 free blacks, 60,048 slaves, for a total of 318,313.


1863 September 10

-- A Union Army under the command of General Frederick Steele captured Little Rock. Many Confederate sympathizers and government officials fled the city, and found refuge in Washington, which became the new Confederate Capital of Arkansas.
JOB OPENINGS IN HISTORIC WASHINGTON STATE PARK -
Dutch Oven Program Expands

Here at Historic Washington State Park, we've taken great strides in improving our Dutch oven cooking classes. Instead of using simplistic, "Just add water" type recipes, we take it to new levels where the participants are getting to prepare, cook, and enjoy eating the recipes that require them to start from scratch. These are usually the kinds of dishes you watched grandma make as a child.
Another way we are improving this program is by making the Basic Dutch Oven class different from the Advance Course in that no longer will the participants be using store bought charcoal. Now, they get to experience the challenges and benefits of using a campfire, and coals created on it, to cook their dishes. This really makes the Beyond the Basics class more enjoyable.
This season,

in addition to the Dutch oven,

we have a new course, (Cast Iron Cooking) we will be offering, that takes participants' cooking to new levels by using different cast iron cookware such as; skillets, griddles, and hearth-side cooking techniques. We expect this to enhance each participants experience exponentially and open the door for many repeat opportunities.
The first of these is September 14, 2013. Call 870-983-2684 to sign up or get more information.


Contributed by Jon Orr


Learn more about cast iron cooking with tips online

Receipt and Recipe

Published in1875 - Good Things to Eat and How to Prepare Them was just sitting on a shelf waiting for me to find it in a secondhand store. When I come to think of it, all of the best recipe books are secondhand, tried and true and passed on by someone that loves you. This one has recipes that the Larkin Company wanted cooks to use their ingredients in making.
Better than those recipes, in between its leaves, it has scraps of paper with ingredients and recipes handwritten in pencil. The covers are covered in handwritten recipes. This is not just a book, it is a treasure trove! And I am going to share some of it with you.

The history of salads is mentioned as going back to Rome. The ingredients were all mixed together and use of a dressing is recommended. "Olive oil is the dressing par excellence for a salad. It lubricates the alimentary tract and acts as a germicide. Its use is strongly advocated in health as well as in all wasting diseases."
Some foods though, call for a heavier dressing, which provides a very hearty and enjoyable food -

Mayonnaise Dressing
Into the yolks of two eggs, stir one half teaspoon of mustard, one teaspoon of table salt, one eighth teaspoon of cayenne pepper.
Blend well, and into this beat very slowly the contents of one bottle of Larkin Olive Oil (1/2 pint).
When the mixture becomes too think, thin with a few drops of lemon juice of vinegar.
If a greater quantity of dressing is desired. another bottle of oil may be added, alternating as before, with a few drops of acid when it becomes too thick, as the yolks of two eggs will contain a full pint of oil.
When finished, add one fourth cup of boiling water, which gives the dressing a very smooth flavor.
Many experts advocate the addition of all the acid to the egg before the oil is added.
See Larkin Company order blank at http://pds.lib.harvard.edu/pds/view/2574431?op=t&n=4&s=4

For the true foodies out there, here is a receipt (list of ingredients only, since it was supposed that the process was already known to the reader, instructions were not felt necess

ar

y

) found

handwritten

inside

the cookbook

. Figure it all out and fill us in!



Kake

[sic]
2 cup sugar
1/2 cup butter or lard
2 egg
1 cup sour milk
2 cup flower
All together first
1 teaspoon soda disolve in
1 cup boiling watter
3 tablespoon coco

Now, let's see what you can do with this one and please email your process and results to Leita.Spears@Arkansas.gov so we can share it with all of the other readers.



Ways to Be Involved

Volunteer! Call Vicky at 870-983-2558 or email


Share newsletter sign up http://www.historicwashingtonstatepark.com/enews/


Facebook -https://www.facebook.com/historicwashingtonstateparkvolunteers


Twitter - Follow us @HWSPeNews


Pinterest at http://pinterest.com/hwsparkenews/.


Special RatesCoupon - $1.00 off Horse drawn surrey ride. http://www.arkansasstateparks.com/deals-coupons/


Group Rates - Book a reservation for your group of 20 or more and everyone gets $1.00 off.


Annual Passes - Unlimited visits and special events-Individual -$20.00 or Family- $30.00


For more information - 870-983-2684