Gettysburg National Military Park Pennsylvania -
http://www.nps.gov/gett/planyourvisit/150th-anniversary-index.htm
Photographs of the Event -
http://darkroom.baltimoresun.com/2013/07/gettysburg-marks-150th-anniversary-of-civil-war-battle/#38



Back in Washington, Here is What was Happening (Way Back)


1837July 11

-- A stagecoach route was proposed, "From Little Rock…to Hempstead Court House, 122 miles, and back, three times a week, in four horse post coaches.





1845 July 16

-

News of the annexation of Texas was received in Arkansas.
[Source: Washington Telegraph Newspaper]

Red River Symposium begins July 26, 2013
The teachers' workshop is always a significant part of the Red River Symposium held each July in Historic Washington State Park. This part offers opportunities for teachers to learn about the resources available to assist them in the classroom and on field trips. Some of these resources are available at Historic Washington and some are available from cooperating agencies throughout the state. We work hard to offer a variety of both covering areas of cultural and natural history related to the 19th century.
This year teachers can participate in a day of hands on activities just as the students do whether they visit the park or learn via our Distance Learning or outreach programs. We will highlight candle-making, games, cooking over a fire, clothing, dance, archeology, economics, and nature during the Civil War era.
The symposium itself will highlight the same theme -The Home Front- and have top scholars in the subjects present and answer questions.
Join us for as much or as little as fits your needs and desires. Call 870-983-2684 or email leita.spears@arkansas.gov or Josh.williams@arkansas.gov for more information and to register.
Look at past symposium pictures at this online album.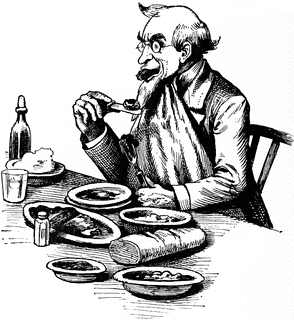 Williams' Tavern Restaurant Specials

Sundays are even better now!



Wednesday:10 BBQ Smoked Sausage w/ Cole Slaw & Whole Kernel Corn $6.99



Thursday: 11
Chicken & Dumplings w/choice of two sides $6.99



Friday:12
Farm Raised Catfish w/choice of two sides $7.99



Saturday:13
Sliced Roast Beef w/ Cream Potatoes & Black-eyed Peas $6.99



Sunday:14 THREE OPTIONS!

Pork Tenderloin w/Pork Gravy--- w/Cream Potatoes & Green Beans $6.99

Guest Choice of ordering off the Menu

Or
Try our Sunday buffet for only $10.99 drink and dessert included

Receipts and Recipes


It is zucchini time and we love to get them at the Farmers' Market held in Washington each Saturday morning. This vegetable is very versatile. It can be fried, baked, sauteed, and/or made into bread.

Fresh zucchini bread is often available at the farmer's market if you want to enjoy without the work.
One of the best ever uses for zucchini was discovered by accident and out of desperation when our own garden was producing a little too much for our reasonable consumption or freezer space. We tried using zucchini in place of cucumbers to see how well they pickled in the easy refrigerator pickle recipe. To our delight and astonishment, it became our favorite pickle and we reserved all cucumbers for dill pickles. This sweet pickle is great with pinto beans.
So, try the conventional method or adventure into zucchini pickles and let us know what you think.

Original recipe makes 8 cups
Ingredients


1 cup

distilled white vinegar


1 tablespoon

salt


2 cups

white sugar
6 cups

sliced cucumbers (We substituted Zucchini)


1 cup

sliced onions


1 cup sliced green bell pepper
Directions
In a medium saucepan over medium heat, bring vinegar, salt and sugar to a boil. Boil until the sugar has dissolved, about 10 minutes.Place the cucumbers, onions and green bell peppers in a large bowl. Pour the vinegar mixture over the vegetables. Transfer to sterile containers and store in the refrigerator.
[Source: http://allrecipes.com/recipe/homemade-refrigerator-pickles/]



Looking for a healthier breakfast or missing a favorite because of a gluten or dairy allergy? Try this recipe for breakfast.



Protein Pancakes


Blend together 2 organic eggs, 1 ripe banana, and a half cup of oats( gluten free) -cook like regular pancakes- you can also add a teaspoon of both cinnamon and vanilla if you like!
[Source: https://www.facebook.com/photo.php?fbid=449255498506594&set=a.161888577243289.32381.157684114330402&type=1&theater]



Ways to Be Involved
Volunteer! Call Vicky at 870-983-2558 or email.




Special Rates




Coupon -

$1.00 off Horse drawn surrey ride

.

http://www.arkansasstateparks.com/deals-coupons/


Group Rates

- Book a reservation

for y

our group of


Annual Passes

- Unlimited visits and special events

-

Individual -$20.00

or

Family- $30.00


F

or more information - 870-983-2684