Where Did Davy Crockett Sleep?

From time to time, we at Historic Washington State Park get questions about historic figures who spent a little time in our fair community before the Texas Revolution. Famous travelers along the Southwest Trail to Texas included Jim Bowie, Sam Houston, Stephen F. Austin, and Davy Crockett. All of these stopped at Washington, Arkansas' tavern inns available in their day. A replica of one of these early taverns is the Morrison Tavern Inn standing on the same spot as the original along Highway 195, or the Military Road and Southwest Trail, as those early visitors knew it. None of the original tavern buildings survive today, unless it is the Williams' Tavern Restaurant, which was a very popular spot to stop along the trail. It was situated just a few miles from Washington, originally, and was known as a favorite "stand" (stage coach stop) of travelers between Memphis and the Red River. While there is no documentation that any of these men stayed with John Williams at his stand, it is hard to imagine they passed by the best accommodations in the area without stopping for a good meal and a good night's rest.

You can visit both the reproduction Morrison Tavern Inn and the relocated Williams' Tavern Restaurant in the park and get a better sense of what accommodations awaited the movers and shakers of our country in the 1830s. Williams' Tavern Restaurant still serves guests some might fine fair for lunch and you can top it off with a tour of the town to see what challenges awaited those valiant souls settling here.
Washington Sampler Tour
1874 Courthouse

No time to spend the day with us? Then get a taste of what the park has to offer with our Washington Sampler Tour. Visit two of our most popular tour locations and enjoy getting a sample of what 19th century Washington was all about. Our famous B.W. Edwards Weapons Museum and the Blacksmith Shop provide plenty to remember about Washington, from the legend of the "Bowie Knife" to the fascinating assortment of guns and weapons on display. You'll leave Historic Washington State Park wanting more!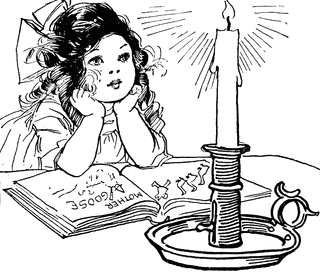 NEW WORKSHOP -

Candle Shop
May 11, 2013
9 a.m. - 12 p.m.
Join us at Historic Washington's Candle Shop and be part of a hands-on experience making candles and learning the history of candle making. Not only will you make your own creations but you will take them home so everyone can enjoy the colors and fragrances of the candle that you create. The candle shop is one of the favorite tour sites within the park, for children and adults alike. Workshop is limited to 12 participants. Must be 12 years and older. Register in advance by calling the park.
Admission: $10
CONTACT: Ph: 870-983-2684, HistoricWashington@arkansas.com
Photo credit Curt Youngblood
"Members of the Arkansas Tin Lizzies drive toward Historic Washington State Park. The club visited Texarkana for the first time Friday and toured the Ace of Clubs House during its visit."
The group had lunch at the Historic Williams" Tavern and was on hand to answer questions about their interest arousing Model

T vehicles.
Historic Washington State Park enjoyed the club's visit and hope they return.
Williams' Tavern Restaurant

Mother's Day Buffet
May 12, 2013
11:00 a.m. - 3 p.m.
Let William's Tavern Restaurant do the cooking for Mom on Mother's Day. This is a great place for a meal to please the whole family. Visit with friends and family while dining on pork tenderloin, roast beef, green beans, corn, creamed potatoes, glazed carrots, fresh rolls and a tasty dessert. Adult $10.99 plus tax
Receipt and Recipe



Travelers bring their local and cultural food-ways with them. Since we have so much in this newsletter about travel to and from Tejas (Texas) which was a Spanish area of Mexico, I thought this would be an appropriate recipe to share. Fresh, warm, homemade tortillas are good anytime.

HOMEMADE FLOUR TORTILLAS:
3c flour
1tsp salt
1/3c oil
1c warm water



Combine all ingredients until it forms a dough. Roll into a big ball and take about 1"-2" pieces off. Pat flat with your hands or use a rolling pin. Put on a griddle on the stove and let the sides cook until there are lil brown specks.


[Shared from Carl Barbaro]

The classic pound cake gets a new twist from A Cook's Quest.



Peanut Butter Pound Cake


Recipe Source: Modified slightly from Loving Life



Cake:


1 cup butter, softened
2 cups sugar
1 cup light brown sugar, packed
1/2 cup peanut butter


5 eggs
2 tablespoons vanilla (original recipe called for 1)
3 cups cake flour
1/2 teaspoon baking powder


1/2 teaspoon salt
1/4 teaspoon baking soda
1 cups whipping cream or whole milk




Prepare a large tube pan or bundt pan and preheat the oven to 325 F. Depending on the size of your pan you may have extra batter left over, use this for cupcakes.

In a large bowl or kitchen aide mixer cream together the butter and sugar until light and fluffy. Add the brown sugar and peanut butter mixing until well combined. Add the eggs one at a time, mixing well after each one. Add in vanilla. In another bowl whisk together the flour, baking powder, salt, and baking soda. Add about 1/3 of the dry ingredients and then about 1/3 of the milk. Continue adding the dry ingredients and the milk alternating until they are both added and well combined.

Fill the prepared pan about 3/4 full (remember you may have extra batter left over depending on the size of your pan). Bake for 60-90 minutes or until a toothpick comes out

clean.

Cool cake for 10 minutes then turn out to finish cooling. When completely cooled frost with frosting and top with chocolate drizzle or shavings.



1/2 cup butter, softened
1 cups peanut butter
2 cups powdered sugar
3 Tablespoons milk (more or less depending on how thick or thin you want it. I used close to 7 tablespoons to get the consistency I wanted.)




In a kitchen aide bowl or medium bowl with an electric mixer combine the butter and peanut butter until well mixed. Add in the powdered sugar and milk until the desired consistency is reached.

**I should have cut the original recipe in half because I ended up with a lot of glaze, but it was tasty and with some additional powdered sugar to thicken it up it tasted great on graham

crackers

!**



Chocolate Drizzle:


1/2 chocolate chips 1 teaspoon oil

Melt together over a double boiler over low heat until well combined. Drizzle over frosted cake.




Hands-On History Happenings


NEW WORKSHOP!!


"Hands-On" Candle Making Workshop

- May 11, 2013 -- 9 a.m. - 12 p.m.


Cemetery Gravestone Cleaning Workshop -

May 24

--

9

am - 12 pm (wear work clothes)
Cemetery Living History Tour - May 25 - May 27, 2013 -- 5:30 p.m. - 9:30 p.m.
Call 870-983-2684 for details or check

the online

Calendar of Events





Ways to Be Involved
Volunteer! Call Vicky at 870-983-2558 or email.




Special Rates




Coupon -

$1.00 off Horse drawn surrey ride

.

http://www.arkansasstateparks.com/deals-coupons/


Group Rates

- Book a reservation

for y

our group of


Annual Passes

- Unlimited visits and special events

-

Individual -$20.00

or

Family- $30.00


F

or more information - 870-983-2684