The History of Trains in Washington
Old Missouri Pacific Depot in Washington Is Being Torn Down
Another chapter in the era of transportation, and how it has affected the town of Washington, has been written the past two weeks with tearing down by the Missouri Pacific Railroad of the company's station which has stood in Washington since the railroad came through in 1874. Gone the way of stations in many other small towns when transport trucks took away much of the business that railroads depended on, the station follows others on both main lines and branch lines [sic]. No agent has been maintained in the Washington station since 1930, but it has been used for the few freight shipments which come here and for business during the watermelon and cotton seasons. A small one-room station will be put up by the company to take care of the business which is carried on by railroad shipment to and from Washington. As recent [sic] as the 1920's, the station was in constant use with all shipments from wholesale houses reaching their destination here by way of the railroad; when all cotton was sent out by rail and when there was no other way of sending out the truck crops which are produced in this area. The station contained two waiting rooms and a freight room in addition to the regular office which carried the lines of Western Union. Mail, until the establishment of the bus lines, came by train twice a day and the station was a busy place until hard-surfaced roads and the development of automobile, truck and bus transportation caused here as in many another a small town over the land, the discarding of the local railroad station [sic].
Source: [Old Missouri Pacific Depot...] WT, 6-13-1940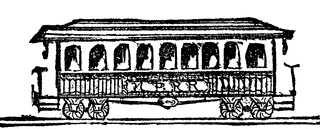 All Aboard!!
Trains and Hope, Arkansas have not always been considered a positive connection in the history of Washington. This time, though, there was much excitement about the train depot opening up in Hope. Historic Washington staff was among those invited to take the inaugural ride to Texarkana. So, the train tracks bypassed Washington in the late 1800s, so the city of Hope grew up out of the railroad camp there during construction, so Hope eventually grew and became the county seat instead of Washington…(starting to see a little competitive history here). A depot stop on the railroad at Hope has been long gone and that meant a trip to Texarkana to travel by train or pick up a traveler. Well, no more!! The train stops in Hempstead County again!
Read about the inaugural trip and see photographs at Hope-Prescott.com online.
http://www.hopeprescott.com/many-enjoy-inaugural-amtrak-trip/
Then, read the personal experience (and see photographs) of Alicia Dowell, who works for Historic Washington State Park.
http://simplewordsbya.blogspot.com/
And finally, finish up with this report by our Train Trip correspondent, Holly Ballard.
Reopening of Hope Station

After 50 years, the Amtrak train is once again making a stop in Hope, Arkansas. Thursday, April 4, 2013. 150 Hope residents joined together to take part in the celebration of the reopening of the Hope station. Out of the group that went on that inaugural ride, only a handful had ever been on a train that had left from the Hope station. Thirteen Historic Washington State Park employees joined the early morning crowd to take part in this historic moment. When the train got close to the station, fireworks were shot off to welcome the train (or to remind it not to forget the people who were waiting anxiously to take part in a short ride to Texarkana).
We were scheduled to depart at 5:09 a.m., but the train was a little behind schedule. We departed hope at 5:34a.m., and that also included the eleven minutes to board all 150 passengers. We cruised at about 75 mph while hanging out in the lounge car moving freely between the upper and lower levels. We arrived in Texarkana about 30 minutes later.
I have to say that the train making regular stops in Hope, Arkansas is going to be great. People have new travel opportunities opened to them.

Summer Internship 2013
A Joint Venture of Historic Washington State Park, SARA Foundation and the Southwest Arkansas Regional Archives

Washington, Arkansas 71862
Period of Work: June 4, 2013-August 10, 2013.
Place of Work: Southwest Arkansas Regional Archives, 201 Highway 195 South, Washington, Arkansas 71862.
Duties: Transcribing handwritten historic documents from the Freedman's Bureau Records on microfilm, research on historic figures related to Washington and other duties as assigned.

The work week will be 40 hours from 8:00 to 4:30 Tuesday through Saturday. Work activities will be under the supervision of the Archival Manager at the Southwest Arkansas Regional Archives.

Compensation: $2,500 for the period of the internship paid in increments every two weeks by SARA Foundation.

Housing in the park is provided and includes the Vandenburg House with kitchen, bath, two bedrooms and living room. Utilities are provided by the park and include electric, water, gas and local phone.


Requirements: Interest in history and historic research. Good computer skills and ability to do close work with attention to detail. The applicant should have a college degree or a degree in progress. This position offers immersion in historic Washington and in Reconstruction in post-Civil War Southwest Arkansas.

The applicant should be at least 18 years of age.
Send letter of application and resume/references by May 11, 2013, to:

Peggy S. Lloyd, Archival Manager, Southwest Arkansas Regional Archives, PO Box 134, Washington, AR 71862 or e-mail

peggy.lloyd@arkansas.gov

. Phone: 870-983-2633; FAX: 870-983-2636.

www.southwestarchives.com

.


The Southwest Arkansas Regional Archives is a branch of the Arkansas History Commission, 1 Capitol Mall, Little Rock, Arkansas 72201.
Masons Return to Washington with Guest Speaker
The Freemasons from around the state of Arkansas will be meeting once again in Washington on Saturday, April 20. Masons from Masonic Lodges across the state of Arkansas will be meeting in Washington, Arkansas as part of their celebration of the 175th anniversary of Freemasonry founded in 1838 in the state of Arkansas.

At 10 a.m. a guest speaker on the history of freemasonry will be at the 1836 Courthouse, which was the building where the first lodge of Washington, Mount Horeb Lodge, No. 4 met.
Afterwards, at 11 a.m., attending Freemasons will lay a wreath in the Presbyterian Cemetery at the grave of Dr. Benjamin Jett, who served as the Grand Master of Arkansas Freemasonry before the Civil War. Come and enjoy!
http://pinterest.com/hwsparkenews/receipts-and-recipes/
I love easy and you know it! Healthy and easy makes an even better choice. Now imagine that you can customize your easy and healthy recipe with your favorite foods? Well, we are sharing this exact thing from The Burlap Bag's blog.

Two Ingredient Cookies


Ingredients
2 large bananas (can be a few days old for easier mashing)

1 cup quick-cooking oats

Mix-ins of your choice (I used dark chocolate chips and a pinch of cinnamon)



Instructions
1. Preheat oven to 350°F.
2. Mash the bananas in a medium bowl. Add the oats and whichever mix-ins you choose (the Burlap Bag recommends a handful of dark chocolate chips, crushed walnut pieces, cinnamon or raisins - I chose dark chocolate chips and cinnamon) and mix.
3. Shape into balls with your hands and place on a baking pan covered with parchment paper (I used parchment instead of greasing the pan). Press down into a disc shape if desired.
4. Bake for 12-15 minutes (mine were done after 12).
5. Enjoy!


YIELD:

12-16 cookies
PREPARATION TIME: 5 minutes
COOKING TIME: 12-15 minutes
[Source: http://www.theburlapbag.com/2012/07/2-ingredient-cookies-plus-the-mix-ins-of-your-choice/]


Hands-On History Happenings


Cemetery Gravestone Cleaning Workshop - March 27 --10 am - 12 pm

Call 870-983-2684 for details or check

the online

Calendar of Events





Ways to Be Involved




Volunteer!

Call Vicky at 870-983-2558 or email.




Special Rates




Coupon -

$1.00 off Horse drawn surrey ride

.

http://www.arkansasstateparks.com/deals-coupons/


Group Rates

- Book a reservation

for y

our group of


Annual Passes

- Unlimited visits and special events

-

Individual -$20.00

or

Family- $30.00


F

or more information - 870-983-2684