"Just a Walk in the Park" Newsletter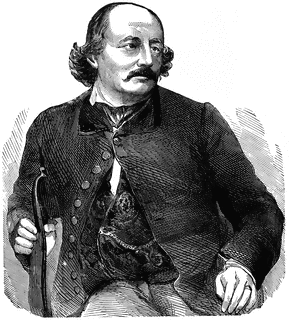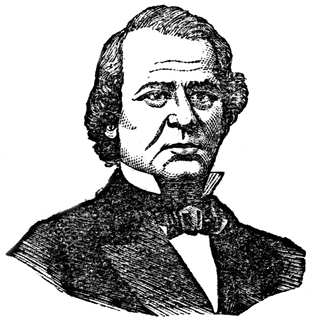 We want to be friendly with everybody.

We could say the Lord's Prayer if it were not for Butler and Andy Johnson. –Washington Telegraph December 1862

This statement in the Washington, Arkansas newspaper from 150 years ago really got our attention. Here is a little insight into this statement –
The Lord's Payer
Our Father who art in heaven, Hallowed be thy name. Thy kingdom come, thy will be done on earth as it is in heaven. Give us this day our daily bread and forgive us our trespasses as we forgive those who trespass against us. Lead us not into temptation but deliver us from evil.
Source: The Bible – Matthew 6:9-13
The general feeling in regards to the two men mentioned above, Benjamin Butler and Andrew Johnson, can be gleaned from this personal journal entry from June of the same year.
Andy Johnson in Tenn & the infamous Butler at N[ew] O[rleans] are reported as having been shot, but we do not credit it, the wish perhaps being "father to the thought."
Source: Edmondston, Catherine Ann Devereux, 1823-1875, Journal of a Secesh Lady: The Diary of Catherine Ann Devereux Edmondston 1860-1866. Crabtree, Beth G and Patton, James W., (Raleigh, NC: North Carolina Division of Archives and History, 1979).[Source: http://nc-historical-publications.stores.yahoo.net/478.html"]
In the South, the feeling against Johnson can be seen in this newspaper account from the same time in Richmond, Virginia and the lengths to which his contemporaries went to discredit him.
The Richmond The Daily Dispatch: June 25, 1862.,
Who is "Gov." Johnson?
–Andy Johnson, Lincoln's Military Governor of Tennessee, is a native of North Carolina. His grand-father was hung, during the first Revolution, as a Tory marauder and spy in the employ of Tariton. His cousin, Madison Johnson, was hung for horse stealing, some twenty years ago, by a regular verdict of twelve of his pears [sic], as the law of that State Airecty[sic]. Andy having more sense than the balance of the family, left his native State at an early day, went to Tennessee and turned his attention to politics. He has, therefore, been more fortunate in his [vi]llainy than his illustrious ancestors were. The day of retribution may yet overtake him however.
[Source: http://www.perseus.tufts.edu/hopper/text?doc=Perseus%3Atext%3A2006.05.0510%3Aarticle%3D15 ]
Butler's most famous (or infamous) connection with the war was his controversial tenure as commander of the occupation forces in New Orleans in 1862. He seized the posh St. Charles Hotel as his initial headquarters, confiscated $800,000 from the Dutch consulate (which he insisted had been intended for purchase of Confederate war supplies), hanged a man for taking a Union flag down from a flagpole, and inflicted other strictures that caused New Orleans residents to label him "Beast," "Brute," and "Spoons" (for his alleged tendency to steal silverware). The regulation that raised the most ire was his "Woman Order" which stipulated that women who insulted Union soldiers would be treated as prostitutes. In December, he was replaced by General Nathaniel Banks.
Source: http://www.andrewjohnson.com/11biographieskeyindividuals/BenjaminButler.htm
Southern gentility was incensed at this last order, especially. So,

the c
o
nclusion,
o

n comparing the information about the two men in relation to the South in 1862 and the Lord's Prayers, two points stand out – "deliver us from evil" and "as we forgive those who trespass against us."
It appears that southern sentiment held these two men as evil and their actions ones not soon to be forgiven.
Most of us women Civil War era re-enactors wear our hair in some sort of "bun." I found an easy and cheap way to make this hairstyle. Here are the directions: Continue reading at Citizen's Companion
to Bottom...
At the other end, learn about changing footwear for women on the American Duchess blog

http://americanduchess.blogspot.com/2012/12/v328-real-victorian-edwardian-button.html?m=1

Both of these are excellent resources for re-enactors, so you might want to bookmark the pages and return often to read new posts.
News Articles and Pictures for the Month of December.

http://www.hopeprescott.com/christmas-and-candlelight-at-historic-washington/
https://www.facebook.com/media/set/?set=a.299783610058948.64515.175168349187142&type=3

Before we get to the recipes..let us whet your appetite with some pictures of our recent buffet at Williams' Tavern Restaurant. Online album - https://www.facebook.com/media/set/?set=a.399708690107916.96991.333553580056761&type=1

Receipts and Recipes
You will find this a strange thing to include in this section, but the term receipt for a recipe actually derived from a meaning for a formula, such as a prescription. I am including one that I found interesting enough to have to do extra research to understand.

CURE FOR A FELON. The Selma Reporter says: A poultice of onions, applied morning, noon and night for three or four days, will cure a felon.No matter how bad the case, splitting the finger will be unnecessary, if this poultice be used. We have seen it tried several times, and know that the remedy is a sure, safe and speedy one.
[Source: Confederate Receipt Book, A Compilation of over one hundred receipts, adapted to the times]

So what is a felon?

A felon is infection of the soft tissue (pulp) at the fingertip.


Now you know!

Okay, now for a real recipe that you can eat!
Big family gatherings always have a ham or turkey as the main item.

Good side dishes

are needed to add to that. Here is one you can make ahead and have it ready to go in the oven.



1 (16 oz) can of sweets drained
1/4 cup firmly packed brown sugar
1 T margarine
1/4 tsp salt
1/2 pt of applesauce
1/4 tsp nutmeg
If using canned potatoes drain well, if whole slice and layer bottom of casserole. Sprinkle with salt, spoon applesauce over sweet potatoes, sprinkle with brown sugar and dot with margarine. Sprinkle with nutmeg and bake in a 375 oven for 30-to 35 minutes.

[Source: Heritage Recipes - http://www.heritagerecipes.com/veggies/sweet-potatoes-applesauce.htm]

-------------------------------------------------------------------------------


Coming Soon - 2013 Calendars of Events!

January Events - Sign up early



Available - volunteer opportunities! Call Vicky at 870-983-2558 or email.


Group Rates

Choose from Individual Admission -$20.00 and Family Admission $30.00 (Parents and children through age 18)

Call for more information - 870-983-2684 Your friends can sign up at http://www.historicwashingtonstatepark.com/enews/


Friends, just enter your name and email, then submit. It is that easy

!