Plant a tree in Arkansas!

You can vote for Arkansas to receive trees donated by Odwalla's Plant a Tree program!  Simply log onto the Plant-A-Tree Web site and enter your email address. You can only vote once, so please encourage your friends and family to take part in this event. You can even link it on your Facebook and Twitter accounts.
1 vote = $1 for trees. Odwalla is donating a total of  $200,000 towards the purchase of trees for America's State Parks.  This is a great opportunity to help the environment as well as your local community so take a minute or two of your time today and vote for Arkansas. Below is a reminder of just what trees mean to Arkansas State Parks!
[youtube=http://www.youtube.com/watch?v=lI104fes8Lc]
We don't have a code in our park guide so we are only able to vote once per person. Now just Vote for Arkansas! Thanks!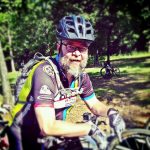 Since 2005, Joe Jacobs has served as the manager of Marketing and Revenue for the Arkansas State Parks. Trails are a passion for Jacobs, he serves on the boards of the Central Arkansas Trail Alliance, an IMBA chapter, and the Arkansas Mountain Bike Championship Series. He has also been instrumental in the design and creation of mountain bike trails at Pinnacle Mountain State Park, Woolly Hollow State Park and Boyle Park in Little Rock.